Shabbey Road (00 gauge)
Available for exhibitions - Layout 8 feet x 4 feet. Operators at front, access required at sides.
A fun 00 gauge underground layout for children to operate. Stock is largely from the "Underground Ernie" family.
The layout has been built using second hand buildings etc. donated by members and shows what can be achieved with very little expense.

Please note: This is a hands on layout intended for two children to operate, with a donation to a mutually agreed charity.
Click here for specification PDF.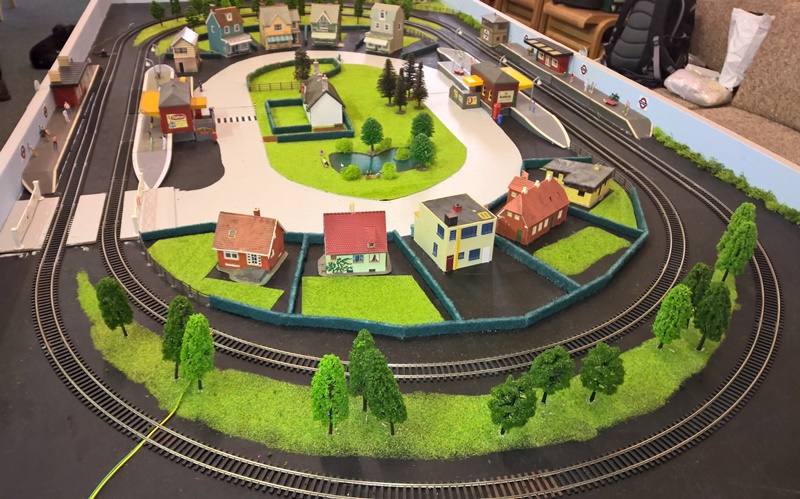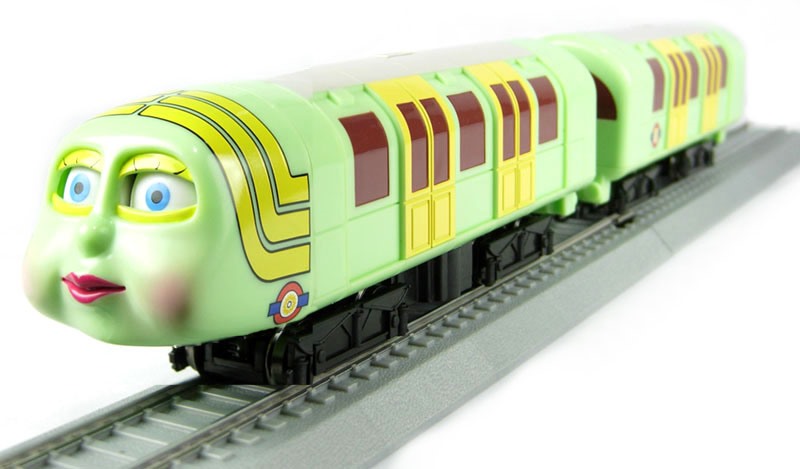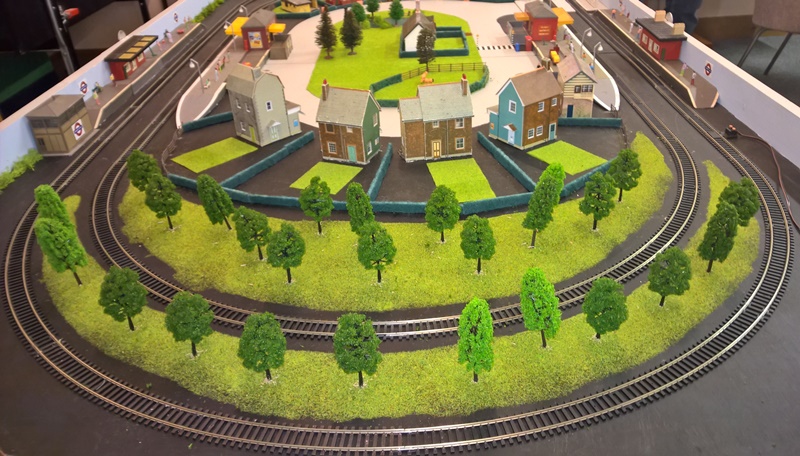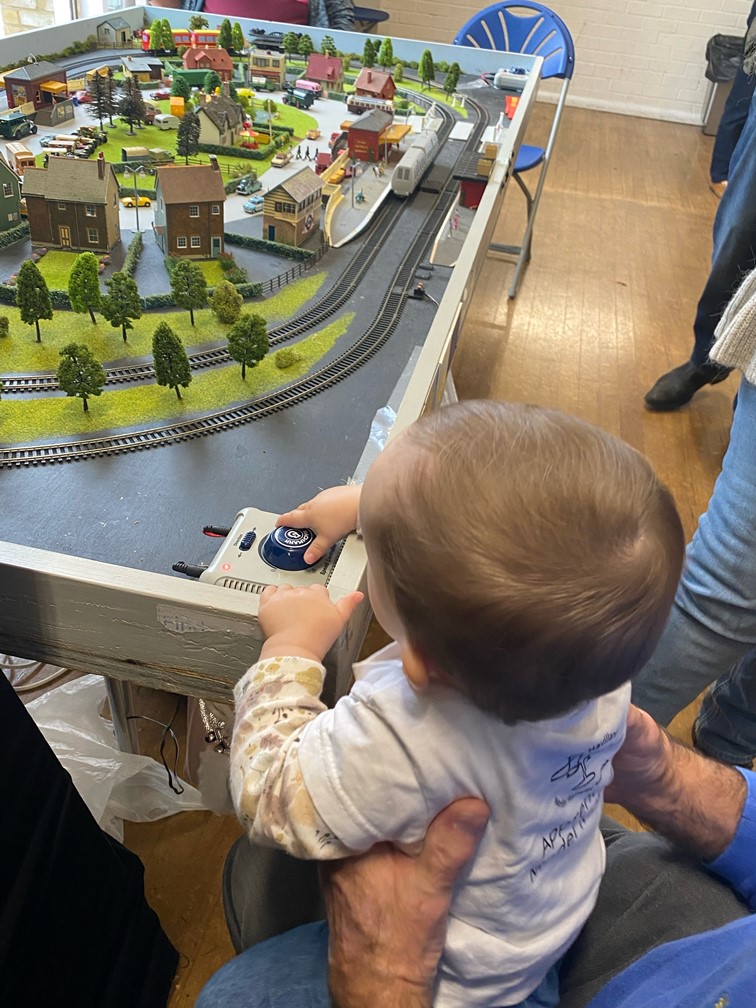 Our yougest member, Ally Austin teaching Granddad Graham how to operate Shabbey Road.