Pamsdown (00 gauge)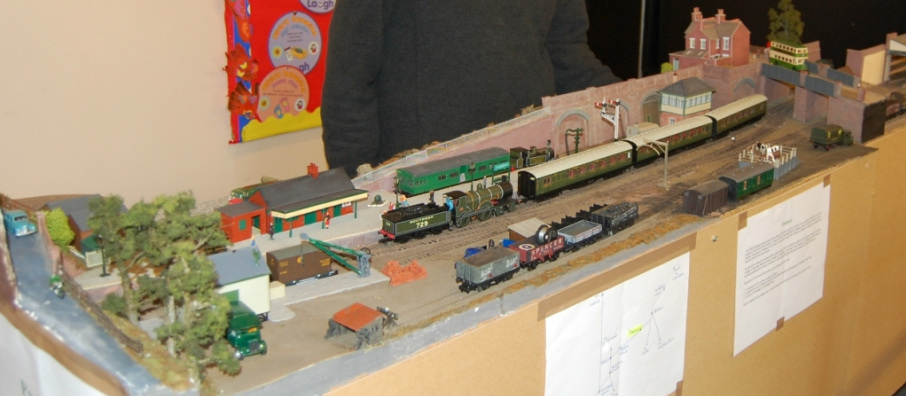 00 gauge layout built by Mike Hillman:

This is a ficticious location on the Kent and Sussex border. It was on a cross country branch that the LBSCR built with the idea of providing a direct service between Chatham and Portsmouth (for the Royal Navy).

It did not attract much traffic so was terminated at Pamsdown. It only survived to Portsdown because of the traffic generated by Hillman's Agricultural Machinery (the large building on the right of the layout).

The layout is set in the late 1940's when the Southern Railway provided a passenger service to Eridge with frequent pick up freights.

The layout appeared at the DHMRS Welwyn Garden City Exhibition in 2012, and is expected to appear at Royston Exhibition in November 2012.