Heimbach Railway
German N Gauge layout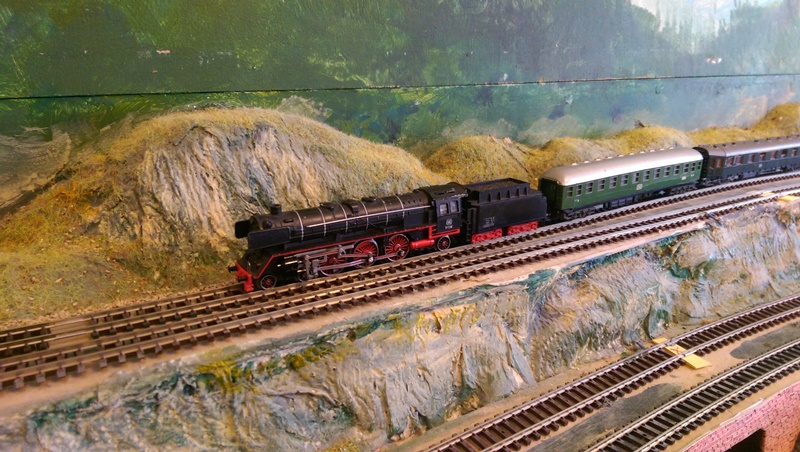 Heimbach is a town in the district of Düren of the state of North Rhine-Westphalia,
In the West of Germany. It is located on the river Rur, in the Eifel hills, approx. 30 km south-east of Aachen, near the Belgium and Dutch borders. Heimbach is the end of a short secondary line running southwards from Linnich and through Duren. The layout supposes this branch was extended south towards the Rhineland during the First World War.
Operationally it is set around the 1970s or 80s. So you'll see vintage DB steam and Diesels with a mixture of bogie and four wheel coaches, plus the odd freight train. Sometimes I may operate more modern stock as well in which case it's a enthusiasts special weekend!
The layout can be left running on its own, in which mode five trains circulate changing the signals and stopping and restarting automatically.
Size: 12ft x 2½ft + operating space – self supporting - operated from the left (as viewed) end. Note no space required behind the layout.
Julian Butcher – De Havilland Model Railway Society
NOTE: : The layout as pictured is in the latter stages of final scenic work, so minor improvements/changes may arise.